Serving Norwood for over 24 years!

Since 1988, Above & Beyond Mold Inspection & Removal has been an innovative and leading company in the areas of water damage restoration, Mold Testing, Mold Inspection and so on. Moreover, the company works across the Norwood NJ serving thousands of residential, institutional and commercial customers.

Subsequently, the established company is happy to inform that their services will meet or exceed EPA guidelines and specialised in tailoring the needs of the people.

There is no need to contact any other service providers as Above & Beyond Mold Inspection & Removal takes care of each and every step from testing the mold to reconstruction stage. It is essential to understand that your building is given to good hands ensuring to deliver best results within a quick span of time.

Learn more about » Company | Certifications | Testimonials
Mold Inspection & Testing Norwood NJ

Many people have not seen the molds as they are invisible and naturally occurring substance in the environment. When mold spores enter the home, they are exposed to excessive humidity and start to grow at a fast rate. At this point of time, people can contact Above & Beyond Mold Inspection & Removal for clearing out the entire mold problem.

However, people can't do this process and they need to get help from mold specialists available at any emergency situation. First, the mold experts follow a "Mold Testing Process" in order to identify the extent to which these molds are spread in your house.

Mold Remediation & Removal Norwood NJ

Further, mold removal includes much tactics & precaution and they cannot be removed by conventional procedure alone. If you find any tiny mold spores, then contact Above & Beyond Mold Inspection & Removal immediately or else it may cause structural damage and serious health problems.

Also, the mold experts will clean up the mold contamination ensuring of not to leave any spores down in the basement or floor area. Since the dead molds are potentially toxic and capable of growing within few days. The Above & Beyond Mold Inspection & Removal in Norwood NJ are fully Micro-CMRC, EPA and IICRC certified and they have recruited experienced mold removal specialist in their company.

Flood & Water Damage Restoration Norwood NJ

Water Damage is one of the most common problems that homeowners experience in their homes. At Above & Beyond Mold Inspection & Removal, the technicians are hilly skilled and certified in water damage restoration service. Also, the company makes use of scientific methods and special equipment to clear the water damage problem.

People can trust the company and handover their property to our hands. Just click or make a phone, the Above & Beyond Mold Inspection & Removal will be at your place! Apart from this, the established company is specialised in offering great carpet/ Carpet-pad cleaning, storage cleaning, restoration services and much more.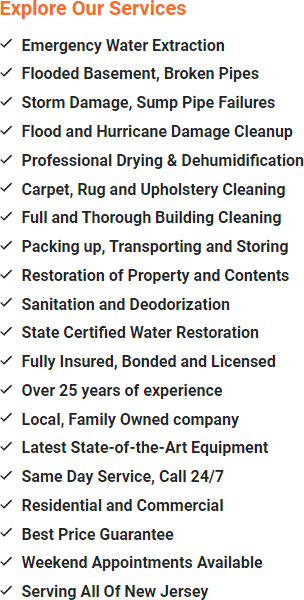 Visit contact us page or CALL us now (201)447-4472 for immediate response.
Coronavirus Disinfection & Cleaning in Norwood NJ
Floor to ceiling coronavirus disinfecting & sanitizing service guaranteed to kill 99.99% of 140+ viruses and bacteria including COVID-19.
Specializing in residential and commercial:
Flood Clean up, Crawl Space Mold Remediation, Mold Inspection, Air Duct Mold Removal, Mold Testing, Basement Mold Remediation, Water Damage Restoration, ERMI Mold Remediation, Attic Mold Cleanup, Mold Cleanup and Mold Removal in Norwood Township NJ 07648 in Bergen County New Jersey.
Resources

»

Official Norwood site Norwood's Wikipedia page