Real Client's Testimonials & Reviews

Below you will find Above & Beyond Mold Inspection & Removal reviews and real unbiased client's testimonials written by real people. Additional testimonials and referrals available upon request. Call us seven days a week at (732)490-5900 for a free over-the-phone consultation.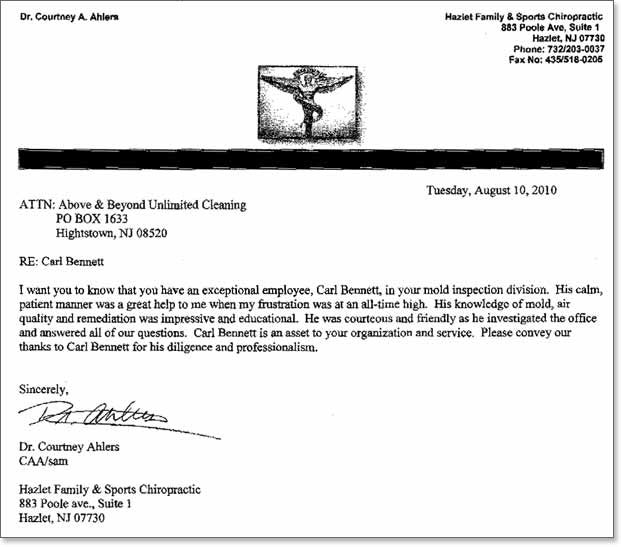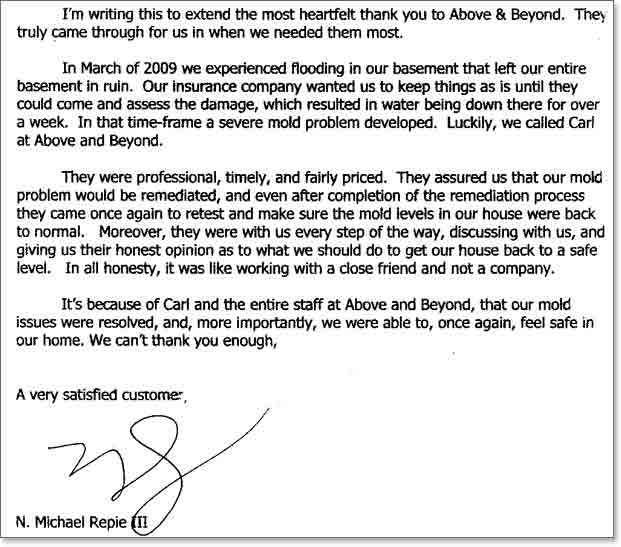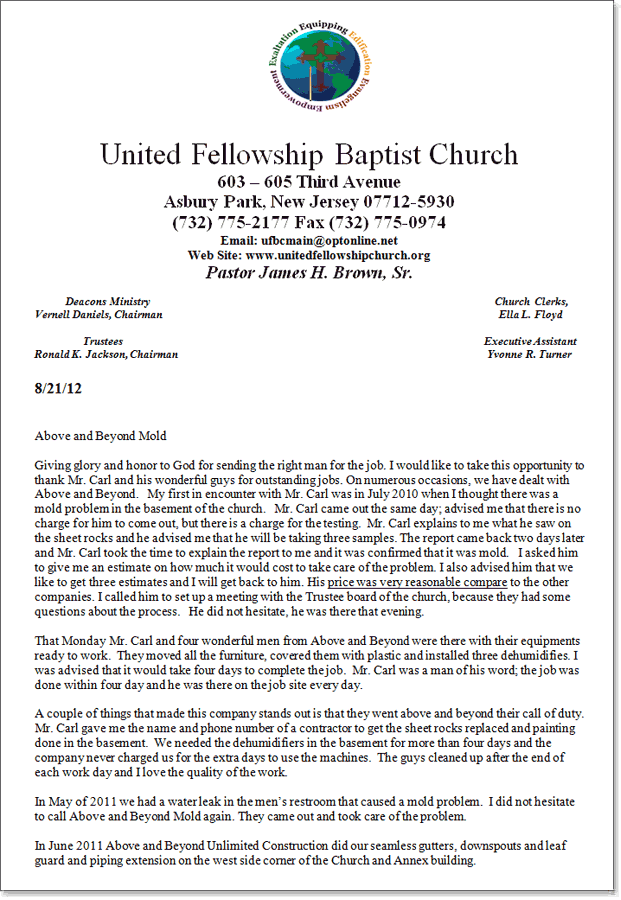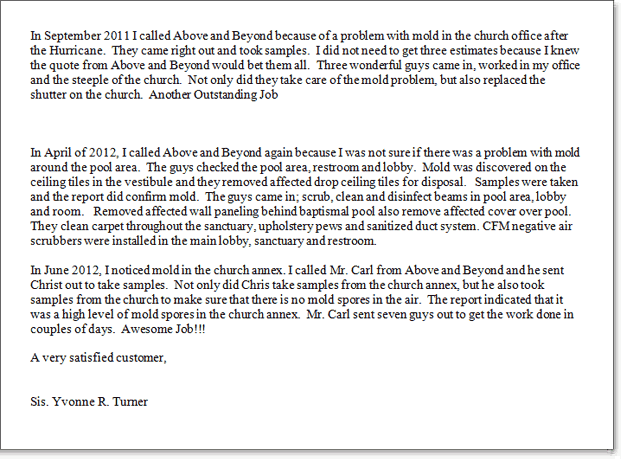 Dear Above and Beyond,
Your men were at my home today and did a great job with the cleaning and sealing of the mold problem in my attic.
They were very kind, polite, and concerned for our well being and made us feel confident that they would do a professional and careful job. And they did.
Sam Sciarrotta
Dear Carl:
Upon my first contact with your company (you) I was impressed with the ability to gain my trust immediately.
All staff, Ingrid, another woman who answers the phone, and Mr. Luke, etc are all professional, friendly and a pleasure to work with.
Dave was my inspector. He is fast, efficient BUT exceedingly thorough. He is articulate, beyond knowledgeable and gained my confidence in a way that not many other contractors have been able to do throughout the years, inclusive of major renovations and repairs. Dave shares information and recommendations not only willingly, he also obviously went out of his way to prioritize the need to make such recommendations related to cost effectiveness and necessity to do now, versus later, and clarified if it was a priority or a "wish list" for later. This is Beyond valuable to a home owner.
In all, thus far your company and staff have exceeded my expectations and I certainly look forward to working together.
Signed, with many thanks!
Beth Topas, Lakewood, NJ
Need our services? Call now for free consultation @ (732)490-5900 or visit contact us page.