Serving Wyandanch for over 24 years!
Above & Beyond Mold Inspection & Removal has been ensuring homes and businesses in Wyandanch NY remain mold-free since 1998.

We are fully licensed, certified, and insured by the state of New York to provide mold remediation and water damage restoration services. Our professional mold inspection and removal specialists are trained in the latest techniques and you can trust them to follow strict safety standards.

Aside from being certified by the state, we follow national regulations for the safe mitigation of mold infestations. Our activities follow the standards set by the EPA and OSHA, as well as recommendations set forth by the NYDOH.

Learn more about » Company | Certifications | Testimonials
Mold Inspection & Testing Wyandanch NY
Spending a longer period in a building infested with mold may pose you health threats. Especially in the cases if excessive mold spores have started to affect the air quality, you need to be more prompt with your actions to avoid it.

Since it is very unlikely to completely estimate the extent of mold infestation with the naked eye, our certified and licensed mold inspector and Wyandanch NY professional team will be able to test the exact threat of mold growth in your home. Our inspection and testing services leverage our vast expertise of mold and mildew and the conditions promoting mold growth.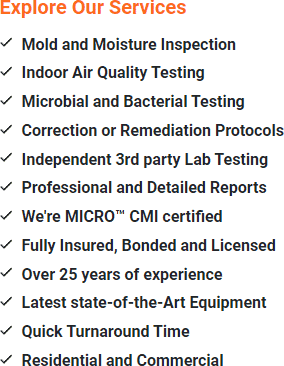 Mold Remediation & Removal Wyandanch NY

Above & Beyond Mold Inspection & Removal is a certified and insured cleaning contractor in Wyandanch NY, providing the world-class Mold Removal Services since 1998.

Molds are microscopic fungi that can harm your wall, furniture, book, carpet, and important paper document and can also cause allergic reactions such as tracheal irritation. The common molds seen in most homes and workplaces can become a major problem if not addressed quickly. Therefore, a professional mold detection service can help you to determine whether or not mold has taken up residence in your home or office. Above & Beyond Mold Inspection & Removal Services helps you in mold detection and takes the necessary steps to handle this problem on time. Our professionals use advanced mold cleaning technologies to safely clean-up a mold outbreak and restore your materials and structures.

So, if you are experiencing mold problems that go beyond your abilities to handle, call our professional services, and we'll speedily fix it.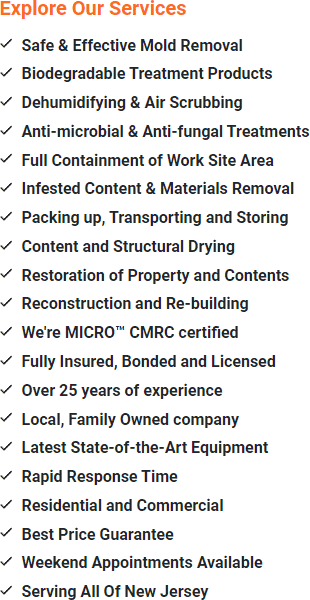 Flood & Water Damage Restoration Wyandanch NY

Water damage not only destroys valuables but also encourages the growth of mold, a health hazard. At Above & Beyond Mold Inspection & Removal we aim at providing time-bound solutions to water damage. We have all sorts of cases of water damage so there is no case in Wyandanch NY that will be beyond our expertise.

Our first step in providing solutions is to thoroughly inspect the property to assess the extent of the damage. We then create a customized plan that addresses all the problems arising from that particular incident and work with the client to put it into action.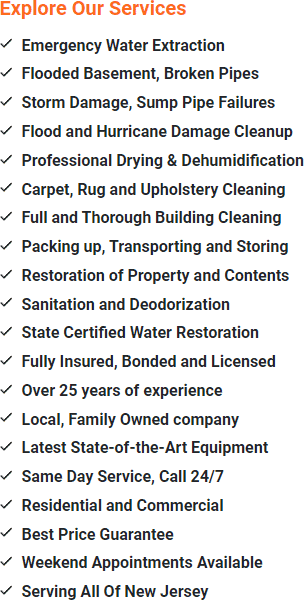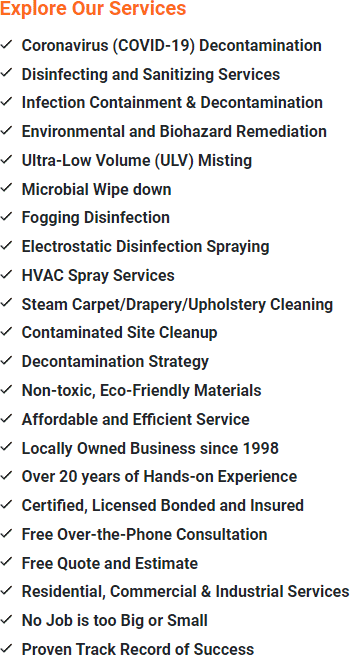 Visit contact us page or CALL us now (516)272-3304 for immediate response.
Coronavirus Disinfection & Cleaning in Wyandanch NY
Floor to ceiling coronavirus disinfecting & sanitizing service guaranteed to kill 99.99% of 140+ viruses and bacteria including COVID-19.
Specializing in residential and commercial:
Flood Clean up, Mold Remediation, Mold Cleanup, Mold Testing, Mold Removal, Basement Waterproofing, Attic Mold Cleanup, Basement Mold Remediation, Mold Inspection, Air Duct Mold Removal, Crawl Space Mold Remediation and Water Damage Restoration in Wyandanch NY 11798, 11704 in Suffolk County New York.