Serving Middle Island for over 24 years!

Above & Beyond Mold Inspection & Removal ranks among the most reliable environmental remediation services company in Middle Island NY. We handle projects of all sizes that range from a residential project to a government contract. Being a family-owned company allows us to run vigilant management to provide the best services in town.

We are the name to trust when it comes to improving the environment of your home, whether it is via Mold Remediation, Water Damage Restoration, or Waste Removal Services. Being Certified And Licensed from the state department backs our claim against our expertise, and relieves the worry of incompetent services.

Learn more about » Company | Certifications | Testimonials
Mold Inspection & Testing Middle Island NY

Mold inspection and testing can only be done by licensed mold inspectors like Above & Beyond Mold Inspection & Removal in Middle Island NY. Touching items polluted by mold is risky as mold spores are sent out into the air. Staying in a building with mold contamination is injurious to health.

Detecting the extent of mold contamination in a home cannot be done with natural eyes. You need the services of professionals to assess the threat and devise ways to cleanse these toxic substances out of your building.

The processes for inspecting mold contamination include detection of physical growth of mold using thermal imaging cameras and meters for knowing moisture levels. Others include getting the samples, analyzing in a lab, and documenting your report.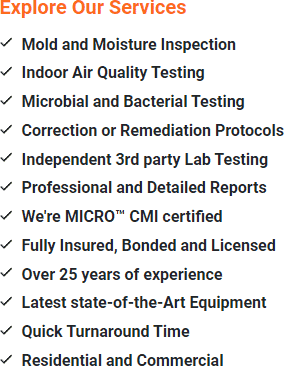 Mold Remediation & Removal Middle Island NY
Mold removal is the process of removing mold from your house and property. If not treated right or on time, toxic mold can ruin both your home and health. Some people take it casually and try handling the situation on their own, but it is necessary to understand the gravity of the problem and leave it to the certified specialists following government regulations, EPA, OSHA, and NYDOH standards.

Above & Beyond Mold Inspection & Removal Middle Island NY services do not believe in temporary solutions, and that is the reason we evaluate the root cause of the problem and give you permanent solutions.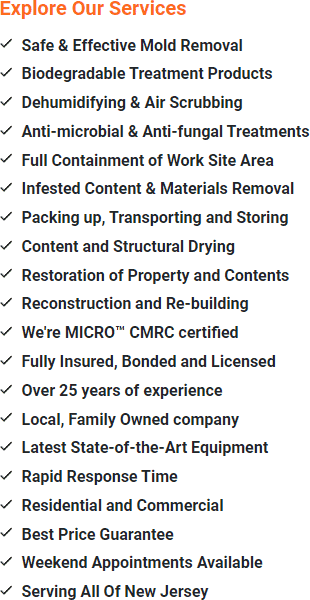 Flood & Water Damage Restoration Middle Island NY

Every homeowner must have dealt with some form of water damage at his/her house. it can be something minor as a weak roof or a burst pipe, and something major as the flooding of the basement or the lower levels of your house. Providing a thorough cleaning and drying for your flooded basement or dripped with moisture house is nothing near to depend on the ventilation across your house to dry it up. We here at Above & Beyond Mold Inspection & Removal in Middle Island NY put to use industrial-grade fans and suction pumps that rid your house of moisture in a matter of a few hours.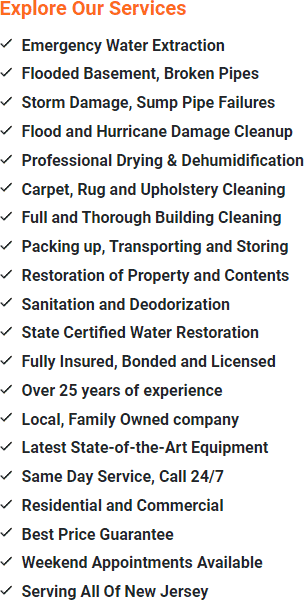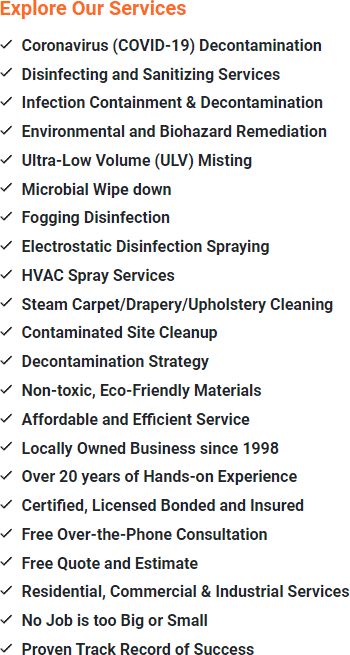 Visit contact us page or CALL us now (516)272-3304 for immediate response.
Coronavirus Disinfection & Cleaning in Middle Island NY
Floor to ceiling coronavirus disinfecting & sanitizing service guaranteed to kill 99.99% of 140+ viruses and bacteria including COVID-19.
Specializing in residential and commercial:
Crawl Space Mold Remediation, Basement Mold Remediation, Mold Inspection, Mold Testing, Mold Removal, Air Duct Mold Removal, Attic Mold Cleanup, Water Damage Restoration, Basement Waterproofing, Flood Clean up, Mold Cleanup and Mold Remediation in Middle Island NY 11953 in Suffolk County New York.