Serving Eatons Neck for over 24 years!
You've got problems with mold at home that you want to be treated on a weekend? Don't wait any longer.

Water damage restoration, mold removal, and abatement - these are three of the many major environmental remediation jobs that Above & Beyond Mold Inspection & Removal takes care of. The company is trusted for its credibility and insistence in helping clients with mold contamination in Eatons Neck NY commercial spaces and residences.

Through its bonded and fully certified technicians, the company continues to impress tons of clients with the best service and fast turnaround. Since 1998, this family-owned company has built a good reputation in demolition, waste containment, home improvement, and many other services associated with environmental remediation.

Learn more about » Company | Certifications | Testimonials
Mold Inspection & Testing Eatons Neck NY

Above & Beyond Mold Inspection & Removal is aware of the dangers that mold carries with itself. That is why our company is here to give peace of mind to the residents of Eatons Neck NY. Our comprehensive range of mold inspection and testing services is of top quality and available at inexpensive prices.

We have a team of certified mold inspectors who follow a strict mold inspection process. The four-step rigorous process determines the presence or absence of mold. All of our inspection and testing services are fully licensed and certified. If you are doubtful of mold presence, you can avail of a free consultation over the telephone.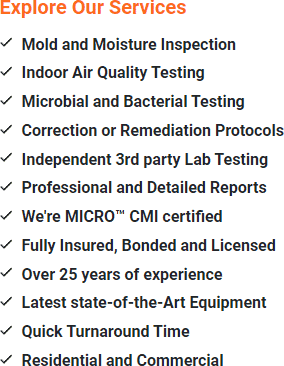 Mold Remediation & Removal Eatons Neck NY
For years, mold removal has been done incorrectly in a manner that poses threat to safety. We as a specialist mold removal and restoration company in Eatons Neck NY have changed that. Our technicians are highly trained and certified and deploy the safest practices to eliminate mold from your space.

We not only remove the existing mold but also kill airborne mold spores that often release mycotoxins that can pose a serious threat to the health of people living in the space. We use anti-microbial products that not only clean your property for now but prevent future growth of harmful bacteria.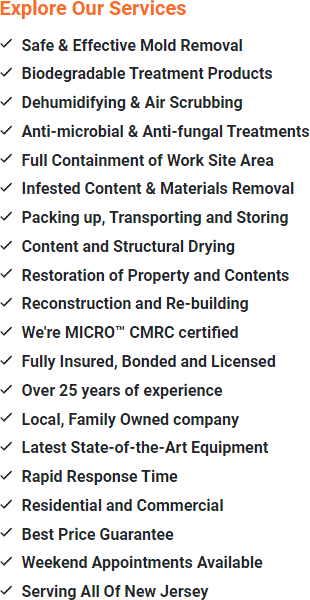 Flood & Water Damage Restoration Eatons Neck NY

A property affected by water damage is a health hazard to its inhabitants. Moisture makes the stricture weak and a fertile ground for mold growth. It destroys the beauty of the building making it lose its value. However, if you are facing water damage in Eatons Neck NY, we are here to help.

At Above & Beyond Mold Inspection & Removal, we do not take water damage for granted, we offer prompt solutions 24/7. Once we identify the leaks and seal them, we eliminate the moisture and once the area is dry, we use non-toxic agents to treat it to prevent mold contamination.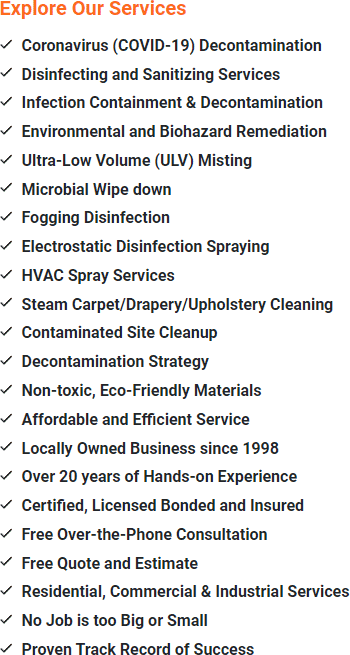 Visit contact us page or CALL us now (516)272-3304 for immediate response.
Coronavirus Disinfection & Cleaning in Eatons Neck NY
Floor to ceiling coronavirus disinfecting & sanitizing service guaranteed to kill 99.99% of 140+ viruses and bacteria including COVID-19.
Specializing in residential and commercial:
Mold Remediation, Attic Mold Cleanup, Mold Inspection, Flood Clean up, Basement Mold Remediation, Mold Testing, Mold Removal, Mold Cleanup, Basement Waterproofing, Crawl Space Mold Remediation, Air Duct Mold Removal and Water Damage Restoration in Eatons Neck NY 11768 in Suffolk County New York.