Serving Blauvelt for over 24 years!
Above & Beyond Mold Inspection & Removal Blauvelt NY offers comprehensive and prompt mold inspection and testing services coupled with mold cleanup services. We are experts in restoring and cleaning buildings that have suffered from mold, flood, or water damage. We have a wide range of services which enables us to confidently handle any kind of project.

We provide round-the-clock immediate action plans for mold or water damage restoration throughout the state of Blauvelt NY. All of our mold professionals and restoration specialists are fully insured and certified and follow OSHA and EPA regulations. With more than 25 years of experience, our company has built trust and reputation with domestic, commercial, and industrial customers.

Learn more about » Company | Certifications | Testimonials
Mold Inspection & Testing Blauvelt NY

Inspection and testing of mold are necessary since mold can be toxic at times. If you live in a residence infested with mold for a long time, you may be vulnerable to the effects of mold spore exposure. We have experts who will help assess your apartment's mold status since it is hard to notice it with your eye.

Our mold inspection techniques are well defined, and we handle every inspection procedure depending on your specific circumstances. Before selecting a sample for laboratory examination, we do a visual inspection of the infested area. Afterwards, we will give you a scrivened report on the test results. The revealed results show either the presence or absence of mold in your property.

Our professionals are qualified in mold inspection and removal, working passionately to assist you in eliminating mold. We provide our quality services to people living around Blauvelt NY and free consultations over the phone.

Mold Remediation & Removal Blauvelt NY

Eradicating mold and other indoor contaminants is very crucial if you want to stay safe and healthy. Mold eradication gives peace of mind to those who want to stay safe from illness, allergies, and other health issues caused by mold. However, the whole process of removing mold is very challenging and complex. Therefore, you need to contact experts to get rid of it from your property.

To keep your residential or commercial buildings clean, we provide professional mold remediation and mold removal services in Blauvelt NY. We benefit from the latest equipment and technology to clean the affected areas completely. Our systematic approach to all mold removal and remediation jobs ensures that the project is completed effectively and safely. Customer satisfaction is the top priority of our company.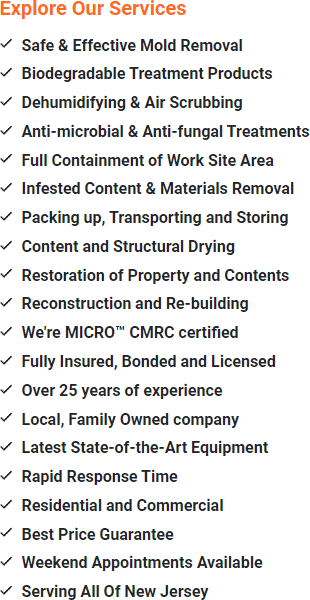 Flood & Water Damage Restoration Blauvelt NY

Water leakages can be dangerous when they happen in homes or workplaces. The common causes include torrential rain, floodwaters, leaky roofs, leaky windows, burst pipes, leaking/overflowing appliances, etc. The unwise decision would be to waste time in seeking the help of water damage restoration services in Blauvelt NY.

Above & Beyond Mold Inspection & Removal is here for you to handle any water damage issues properly. We will contain the problem and eliminate any risks to your health. Reach us through our contact information to get a swift response at any time of the day or night.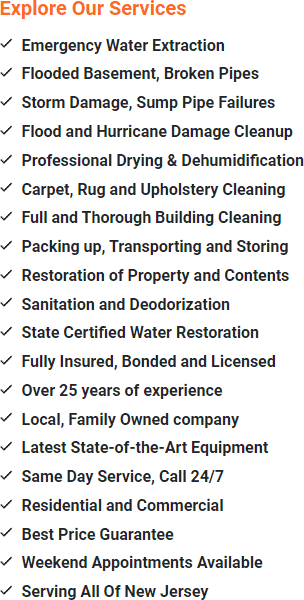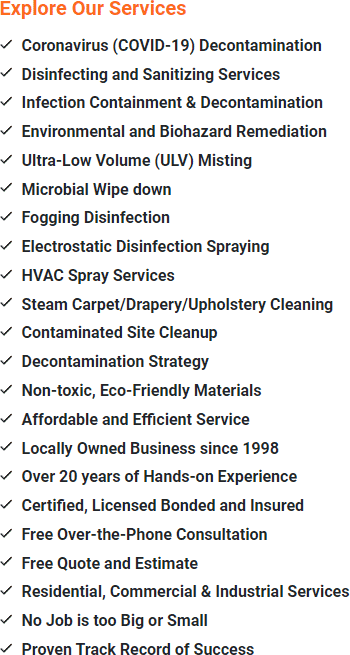 Visit contact us page or CALL us now (516)272-3304 for immediate response.
Coronavirus Disinfection & Cleaning in Blauvelt NY
Floor to ceiling coronavirus disinfecting & sanitizing service guaranteed to kill 99.99% of 140+ viruses and bacteria including COVID-19.
Specializing in residential and commercial:
Attic Mold Cleanup, Crawl Space Mold Remediation, Air Duct Mold Removal, Water Damage Restoration, Basement Mold Remediation, Mold Removal, Flood Clean up, Mold Inspection, Basement Waterproofing, Mold Remediation, Mold Cleanup and Mold Testing in Blauvelt NY 10913 in Rockland County New York.