Serving Mount Vernon for over 25 years!
Above & Beyond Mold Inspection & Removal have sufficient resources and skills to provide environmental remediation services in Mount Vernon NY.

Since 1998, we are dealing with all residential and commercial environmental remediation projects that demand professional assistance. From mold inspection to removal and water damaged restorations to waste management, we do every job perfectly. With over 30 team members, we are full-fledged insured and licensed contractor that always assist you in any mishap as well as in regular days. We have all the essential tools and techniques that meet the standards of the government's regulations and recommendations.

Now, you don't have to deal with the mess, hassle, and inconvenience of damaged or inoperable properties by yourself. Give us a call today, and we'll provide a free consultation without any delay.

Learn more about » Company | Certifications | Testimonials
Mold Inspection & Testing Mount Vernon NY
When materials infested with mold are disturbed, they in turn release mold spores into the air you breathe. This may pose a health hazard to people. The trouble is that the naked eye may not be effective in assessing mold contamination. It is therefore advisable that you seek help from professionals.

The methodology of mold inspection may vary depending on the prevailing circumstances. The three basic steps followed are Visual inspection, sampling, and sample analysis.

We offer free, over-the-phone consultations 24-hours a day in Mount Vernon NY. Reach us if you need any professional assistance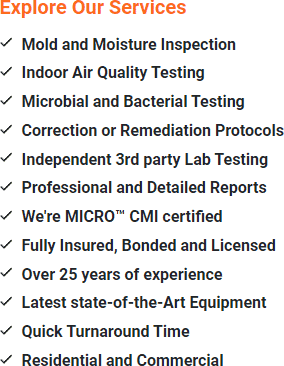 Mold Remediation & Removal Mount Vernon NY

Once the mold inspection team has established the presence of mold growth in your residence, the next thing that will be done is to develop a work plan that can lead to its elimination.

The plan should be concise and must contain the specifications that can help in mold abatement. In Mount Vernon NY, Above & Beyond Mold Inspection & Removal are experts in mold elimination and encapsulation.

When doing the task, they take into account several factors including the level of exposure and contamination. They will do this most effectively and conveniently. They will use several methods to make your home mold-free. Some of the methods they use are mold removal, mold encapsulation, and Dry Ice Blasting.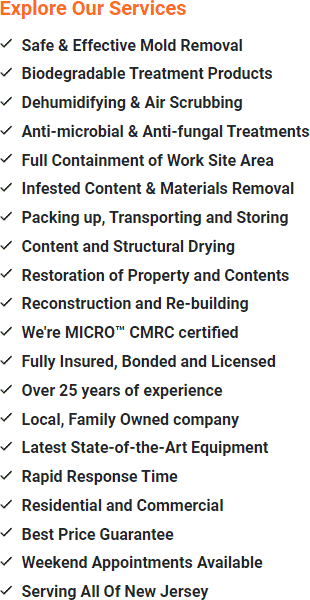 Flood & Water Damage Restoration Mount Vernon NY

Water damage occurs as simple water leakage that can cause mold contamination on the affected property in the long run. It destroys the structure of your building and other valuables permanently.

Our firm has got all the necessary experience to provide a custom-made solution to water damage problem in your building. We have the equipment and manpower to handle any situation promptly to avoid complications. Molds can start growing on wet surfaces within 48 hours of occurrence.

Above & Beyond Mold Inspection & Removal in Mount Vernon NY will handle all cases of assessment and test. This will help to remove and remediate mold from your environment.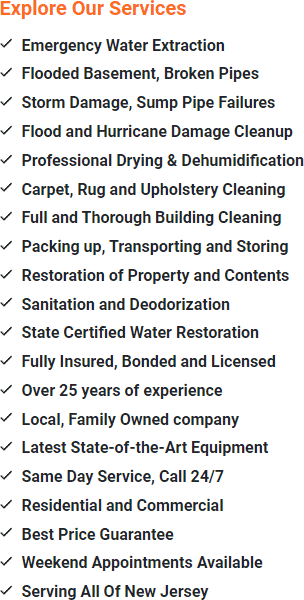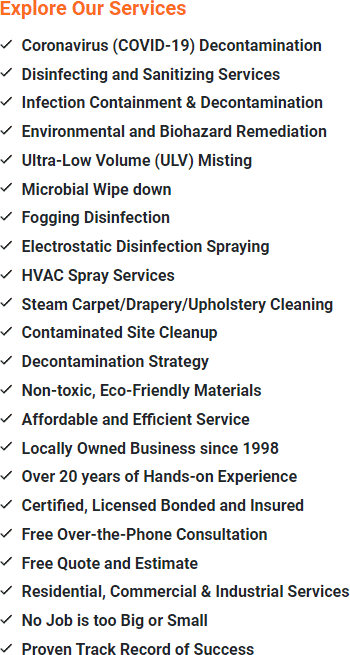 Visit contact us page or CALL us now (516)272-3304 for immediate response.
Coronavirus Disinfection & Cleaning in Mount Vernon NY
Floor to ceiling coronavirus disinfecting & sanitizing service guaranteed to kill 99.99% of 140+ viruses and bacteria including COVID-19.
Specializing in residential and commercial:
Mold Testing, Water Damage Restoration, Flood Clean up, Mold Inspection, Air Duct Mold Removal, ERMI Mold Remediation, Crawl Space Mold Remediation, Basement Mold Remediation, Attic Mold Cleanup, Mold Removal and Mold Cleanup in Mount Vernon NY 10552, 10550, 10553, 10551 in Westchester County New York.
Resources

»

Official Mount Vernon site Mount Vernon's Wikipedia page