Serving Amagansett for over 24 years!
We are a trusted mold inspection and mold Removal Company in Amagansett NY. We have over 25 years of experience providing mold remediation services to residential and commercial buildings in New York City.

We also offer home improvements, general construction, plumping repairs, and waste management. Our versatility gives our clients assurance we can handle any project, no matter its complexity. We have the capacity and capability to serve small businesses, large corporations, and even government offices

Our company is equipped with fully insured, licensed, and certified experts. We strictly follow government regulations including EPA regulations while carrying out our services. We are honest, reliable and we have a fast turnaround.

Learn more about » Company | Certifications | Testimonials
Mold Inspection & Testing Amagansett NY

Mold inspection varies from one company to the other. The success of the project lies in a careful choice of mold inspectors to hire. Amagansett NY has a strict regulation that certified mold inspectors must follow at all times- or else face the financial consequence.

Above & Beyond Mold Inspection & Removal, mold inspectors take these requirements seriously. That being said, it provides lots of accreditation opportunities to its mold inspection team. Impressive technique, when paired with state-of-the-art equipment, attain sure-fire service.

Aside from mold inspection, there are many remediation jobs that the company is wired to work on like underneath-the-floor checking, mold testing, laboratory analysis, creation of mold remediation plan, mold waste tracking, and many more.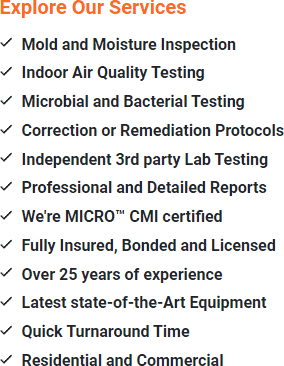 Mold Remediation & Removal Amagansett NY

Mold effects on the environment cannot be wished away. When left unchecked, it spreads through the air to contaminate the entire building. At Above & Beyond Mold Inspection & Removal we do more than just removing mold from your property; we make sure it does not recur.

When we discover mold traces in your Amagansett NY property, we formulate a detailed plan based on contamination levels and our inspection report. We start by removing mold from the source and make the area free and safe through mold spore encapsulation; a process of creating a mold protection layer. If the mold colony is expansive, we use the dry ice blast technique that completely removes the most stubborn mold strains.

Flood & Water Damage Restoration Amagansett NY

As Water Damage Restoration specialists in Amagansett NY, Above & Beyond provides rapid response water damage restoration and cleanup services for small or big tasks. In flooding or any other disaster situation, a quick response is of utmost importance to us. We want to protect our customers from water damage in the state of Amagansett NY, and that is why we are 24/7 available to quickly provide you with our well-equipped team of water damage restorers on site.

Above & Beyond are trusted and certified water damage restoration professionals with experience of above 25 years. If you are suffering from water damage problems in commercial or residential premises, either small or big, we are the one to help.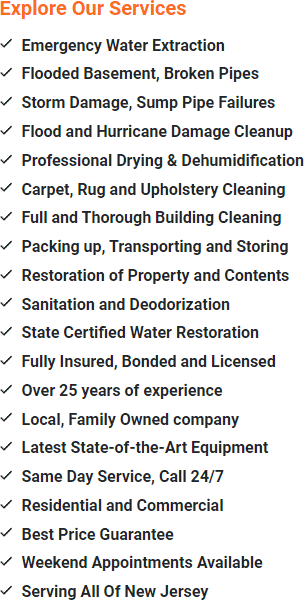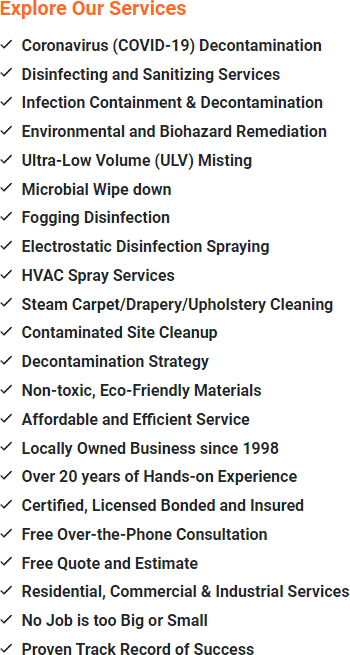 Visit contact us page or CALL us now (516)272-3304 for immediate response.
Coronavirus Disinfection & Cleaning in Amagansett NY
Floor to ceiling coronavirus disinfecting & sanitizing service guaranteed to kill 99.99% of 140+ viruses and bacteria including COVID-19.
Specializing in residential and commercial:
Basement Mold Remediation, Mold Cleanup, Mold Removal, Crawl Space Mold Remediation, Mold Remediation, Attic Mold Cleanup, Mold Testing, Mold Inspection, Water Damage Restoration, Flood Clean up, Basement Waterproofing and Air Duct Mold Removal in Amagansett NY 11930, 11937 in Suffolk County New York.