Serving Roosevelt for over 25 years!

In 1998, Carl Bennett decided to found Above & Beyond Mold Inspection & Removal an environmental remediation company that specialized in mold remediation and water damage repair and restoration in Roosevelt NY.

25 years after the company first started operations, they have become one of the most trusted providers of residential and commercial mold inspection and removal services in the Tri-State area.

The professionals of this family owned company are licensed and certified as mold remediation providers by the state of New York and use techniques and technologies that meet the standards set by the Environmental Protection Agency and the Occupational Safety and Health Administration.

Learn more about » Company | Certifications | Testimonials
Mold Inspection & Testing Roosevelt NY
The testing for mold, and finally inspection requires professional knowledge and the proper tools to accomplish the job. We have thermal imaging for use in locating mold in abnormal locations, in-wall checking, and inner wall testing. Experience with EPA , NYDOH, and OSHA regulations will maintain all procedures are followed when conducting our analysis. And our years of in the field experience will allow us to locate any mold on your property and provide you with a complete analysis of the contamination.

Our EPA , NYDOH, and OSHA regulation Knowledge makes use not only a residential provider, but a key service provider for businesses that need to work around state regulations and get their property certified for business again. We understand how important it is to get your business back operating as quickly as possible, and are prepared to handle any job regardless the size.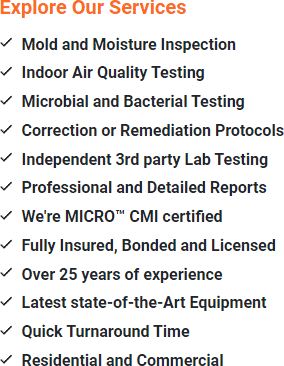 Mold Remediation & Removal Roosevelt NY

The most difficult part of a mold remediation plan, is the mold abatement and removal. It requires assessing an entire property, locating the cause, and fixing the cause before disinfecting and removing all contaminated or damaged material. What sets us apart in Roosevelt NY, is our full-service approach to environmental remediation. We don't just offer inspection services for use in environmental remediation plans. We handle the removal and restoration of our customers properties.

Our inspectors and mold removal technicians all hold added certifications such as ESA, RSA, and MRCI. They take their job seriously, and also hold EPA, OSHA, and AHERA certifications. We keep with all the latest industry standards and our mobile business allows us to provide any customer in the tri-state the full force of our resources.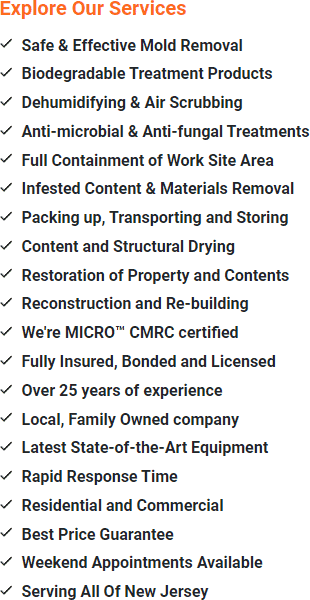 Flood & Water Damage Restoration Roosevelt NY

Water damage has a way of finding its way into your house whether you like it or not, especially if your house has seen a few too many winters. Water damage can harm and affect you in many ways, but the most prominent is damaging the structure of your house.

For a property in which you have put your effort and time of a lifetime in buying, Above & Beyond Mold Inspection & Removal makes sure to help you preserve it for the years it deserves. Whether it is water extraction, source location, water damage restoration, or even the drying of humidity from your house, we provide you the best services in Roosevelt NY.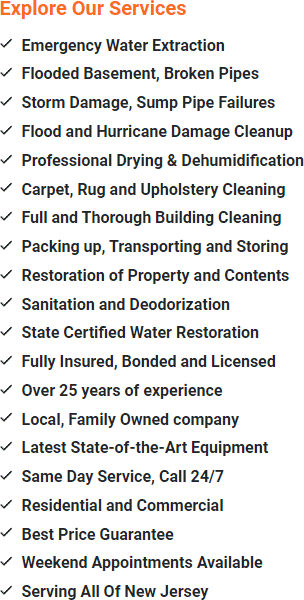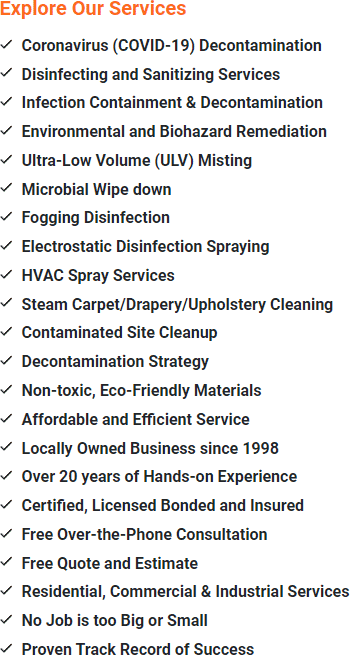 Visit contact us page or CALL us now (516)272-3304 for immediate response.
Coronavirus Disinfection & Cleaning in Roosevelt NY
Floor to ceiling coronavirus disinfecting & sanitizing service guaranteed to kill 99.99% of 140+ viruses and bacteria including COVID-19.
Specializing in residential and commercial:
Mold Inspection, Flood Clean up, Mold Testing, Mold Cleanup, Mold Remediation, Water Damage Restoration, Mold Removal, Basement Mold Remediation, Air Duct Mold Removal, Crawl Space Mold Remediation and Attic Mold Cleanup in Roosevelt NY 11575 in Nassau County New York.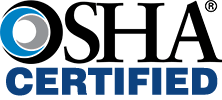 SAVE 120$ WITH COUPON!

(516)272-3304
to get a FREE consultation

Or request a FREE estimate here!