Serving North New Hyde Park for over 25 years!

Mold infestations can be a serious health hazard. Because of this, mold remediation services in the New York state area are strictly regulated by the state.

If you are looking for a licensed mold remediation service provider in North New Hyde Park NY, you should check out Above & Beyond Mold Inspection & Removal. This family owned company has been active in the area since 1998 and is trusted by residential, commercial, and industrial property owners.

The professionals of this company are certified and trained in the most advanced mold abatement techniques. They also offer a water damage restoration service and basic home construction and repair.

Learn more about » Company | Certifications | Testimonials
Mold Inspection & Testing North New Hyde Park NY

Micro, AHERA, and OSHA certified inspectors who can sample, test, and determine proper course of action are not easy to find. All of our inspectors are NY licensed and professionals in their own right. It is important to have experts on hand when dealing with such a dangerous environmental hazard as mold.

Health hazards are a real concern for anyone who owns property. Whether it be your family or your employees, the detrimental effects of mold contamination can be serious cause for concern. Without yearly inspections, it is possible to not even notice a mold build up until it causes structural damage that can be seen on the property. Unfortunately, by this time there is already a full-blown problem.

Our team will use the latest technology to locate the mold, sample it, analyze the sample, and provide a complete report detailing the problem, cause, and of course the solution.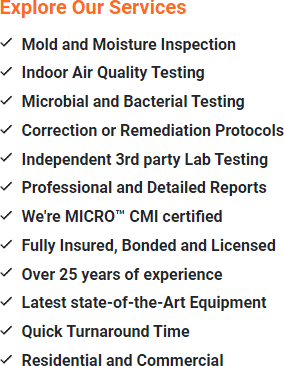 Mold Remediation & Removal North New Hyde Park NY

Above and Beyond Ultimate Cleaning. has been in this industry for 25 years. Through the course of business over this quarter century we have seen thousands of damaged properties, and saved our clients thousands of dollars in repairing them. We take pride in staying with the times and are dedicated to protecting the environment while performing our services.

It isn't safe to simply scoop up, or pick up and remove material that is contaminated with mold. Simply disturbing mold can cause its spores to release and become air borne, which is a health hazard to anyone in the area. We ensure all our mold removal technicians are EPA, OSHA, and AHERA certified for this reason.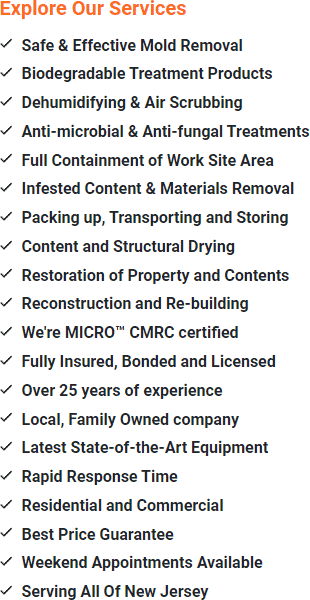 Flood & Water Damage Restoration North New Hyde Park NY

Water damage is dangerous for your property because it can damage the structure, it can also trigger a mold infestation. Mold grows quickly on damp and wet surfaces, so unless water damage is cleaned up you're going to find yourself with a mold problem.

We know how urgent a water problem is so we offer a round the clock water damage restoration service in North New Hyde Park NY.

The steps needed in water damage restoration are an inspection to determine the source of the water leak. Then we remove the standing water and dry the area before cleaning and disinfecting it. Then we repair any structural damage.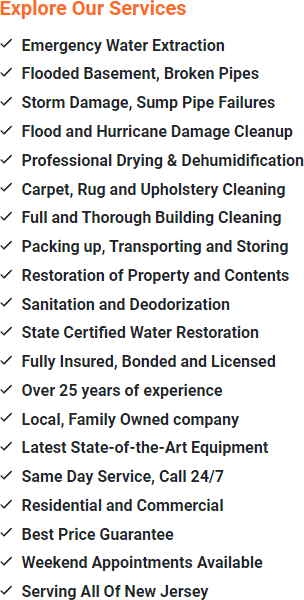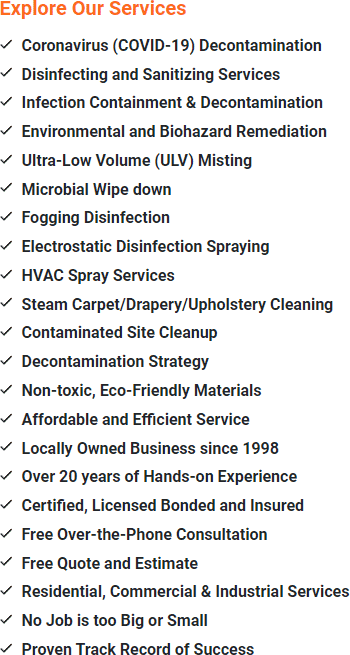 Visit contact us page or CALL us now (516)272-3304 for immediate response.
Coronavirus Disinfection & Cleaning in North New Hyde Park NY
Floor to ceiling coronavirus disinfecting & sanitizing service guaranteed to kill 99.99% of 140+ viruses and bacteria including COVID-19.
Specializing in residential and commercial:
Water Damage Restoration, Flood Clean up, Mold Remediation, Attic Mold Cleanup, Air Duct Mold Removal, Mold Cleanup, Mold Testing, Mold Removal, Crawl Space Mold Remediation, Mold Inspection and Basement Mold Remediation in North New Hyde Park NY 11042, 11040 in Nassau County New York.